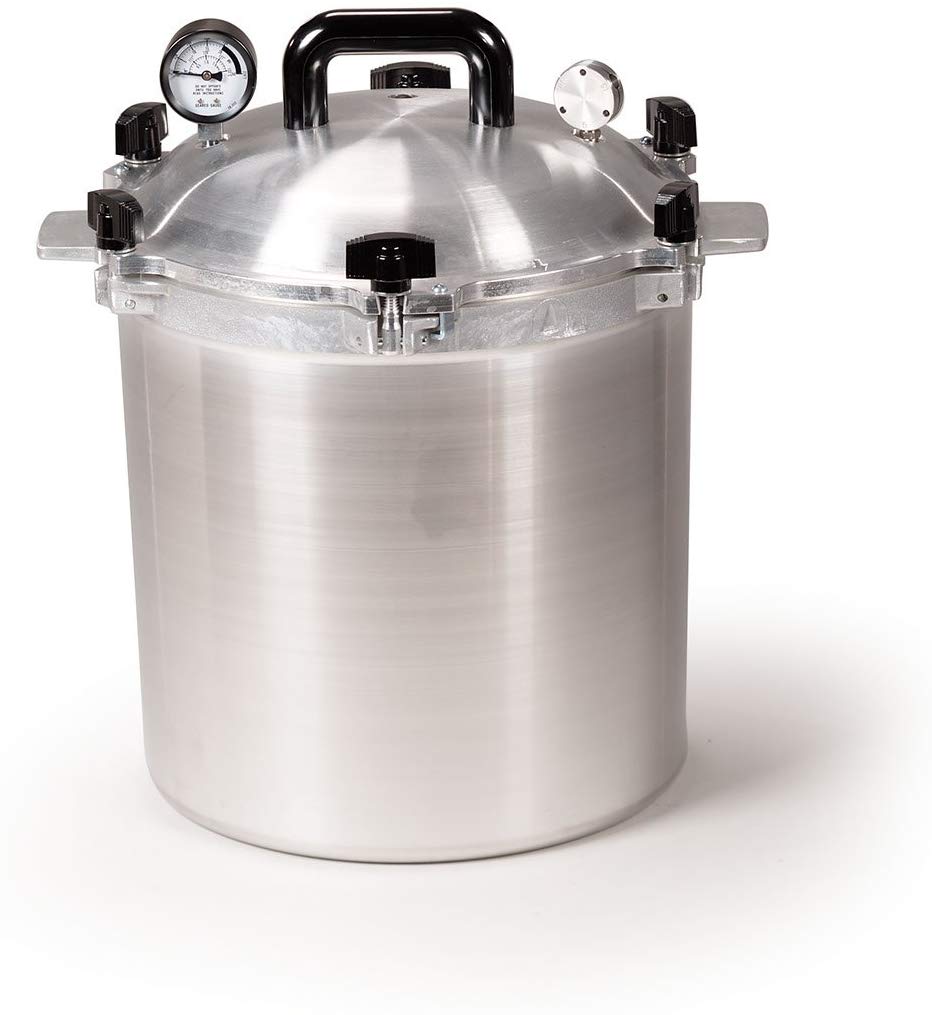 All American 925 25 Quart Pressure Canner and Cooker has the capacity to hold 19 Pint and 7 Quart Jars of standard size
925 has Heavy Duty Cast Aluminium construction that provides fast and even heating
Metal-to-Metal sealing system
No Gasket – Easy to Clean and Maintain for long-term use
Sturdy phenolic top handle for easy opening and closing of the lid
5, 10 and 15 psi pressure regulator weight
Easy-to-read geared steam gauge
Automatic overpressure venting features for safety
Introducing the All-American 925 Pressure Canner! This durable canner is made of high-quality aluminum with a satin finish.
It features a metal-to-metal sealing system that ensures a tight seal for safe and efficient canning.
The 925 model has a 25-quart capacity, perfect for canning large batches of fruits, vegetables, and meats.
Equipped with a geared steam gauge, it offers precise pressure control for safe and efficient canning.
Enjoy the convenience of two canning racks, perfect for processing a variety of jar sizes.
This canner is designed to work on all types of stovetops, including gas, electric, and induction.

Get your hands on the All-American 925 Pressure Canner and start canning your favorite foods today!
Specifications
Capacity
25 Quarts (Liquid), 19 Pint Jars, 7 Quart Jars
(Size is based on regular Mason Jars)
Inside Diameter
12.25 inch
Inside Height
12 inch
Overall Height
16.75 inch
Weight
18.25 lbs
Warranty
1 Year
Manufactured
U.S.A