All American 930 has the capacity to hold 19 Pint Jars and 14 Quart Jars.
Gasket Free Metal-to-Metal sealing system
Heavy Duty Cast Aluminium construction
5, 10 and 15 psi pressure regulator weight
Easy-to-read geared steam gauge
Automatic overpressure venting features for safety
All American 930 is the 30 Quart Pressure Canner and Pressure Cooker. 930 is the large size model of All American Pressure Canners and is perfect for home canning meat, fish, chicken, and vegetables. It is ideal for cooking and canning large quantities of food economically in a short time.
Model 930 also features a gasket-free design. The precision machined metal to metal sealing system with positive action clamping wing nuts aligns the base to the cover forming a steam tight seal. The lid of the pressure canner can be easily opened and closed with the cool bakelite top handle that keeps your hand safe from burns.
All American 930 can last a lifetime with heavy-duty Aluminium construction. Additionally, the smooth and satin finish gives the canner a glossy look and makes it is easy to clean. The edges of the pressure canner have a double thickness for additional protection from high pressure and wear tear.
All American 930 pressure canner is dual gauge – weighted and dial. The weighted gauge is the primary reference for maintaining the pressure and the dial gauge will help you monitor the pressure inside the canner. All American canners are equipped with 2 automatic overpressure venting features for extra safety.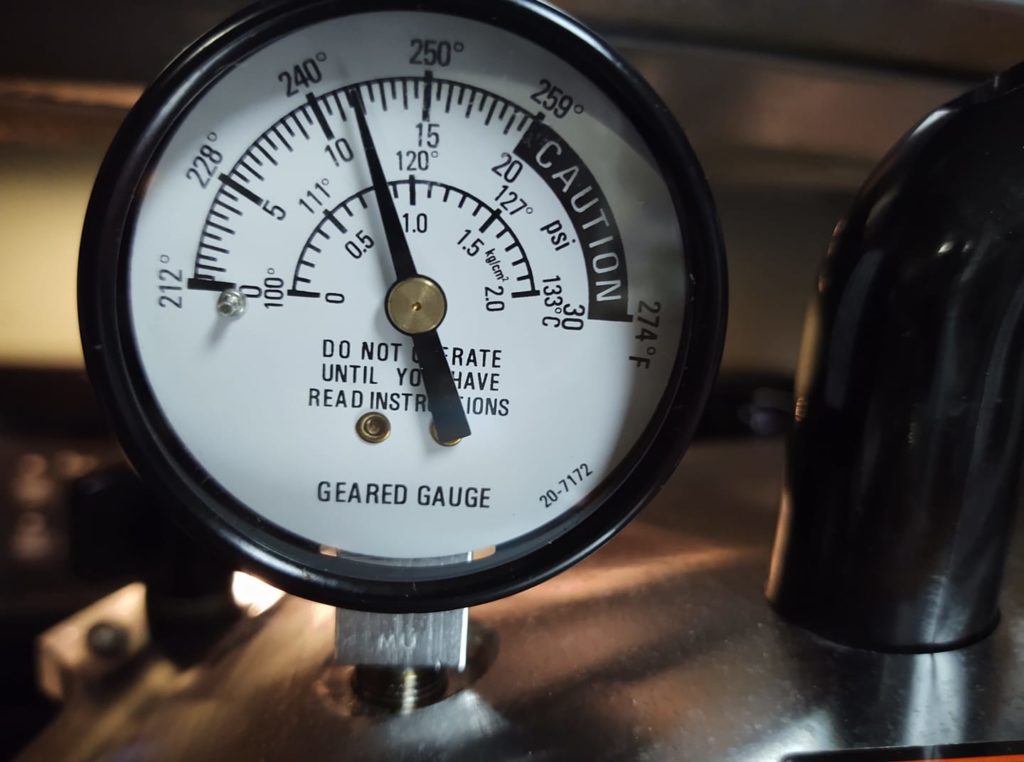 All American 930 Pressure Canner Specifications
Capacity
30 Quarts (Liquid), 19 Pint Jars, 14 Quart Jars
(Size is based on regular Mason Jars)
Inside Diameter
12.25 inch
Inside Height
14 inch
Overall Height
19 inch
Weight
21.25 lbs
Warranty
1 Year
Manufactured
U.S.A